Teachin' & Learnin'!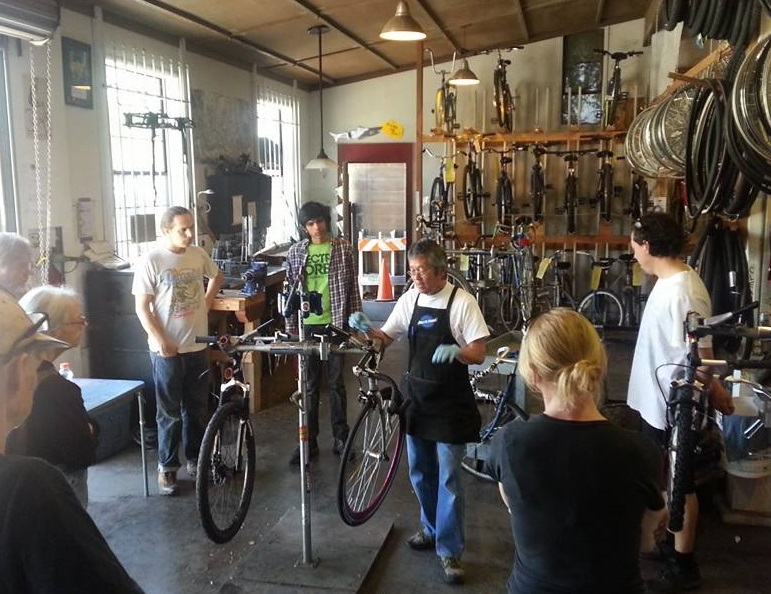 Promotion of bicycle maintenance and safety is at the core of SBK's mission. The SBK offers a broad spectrum of classes, seminars and workshops to facilitate a better understanding of the mechanical operation and maintenance of bicycles.  Classes, seminars, and workshops include:
Basic Maintenance classes
Target specific classes (i.e.  derailleur adjustment, bottom bracket and wheel hub servicing)
Frame and fork alignment
Wheel Building classes
Requested classes (i.e. Sturmey Archer 3 speed hub rebuilding)
All sessions are offered at our shop and are usually free of charge.  Sessions are posted below and on our Facebook page.  Some classes, like wheel building, are limited and slots are allocated on a first come basis.  Questions and concerns can be directed to the Education Coordinator.  For off-site classes, please contact our Outreach Coordinator.